A bright future for excavators
Our company Yancheng Cross machinery manufacture Co., Ltd produce different kinds of excavator ,like H12,QH12,KAT12,DY14,DY16 and so on.These model have different tons and power.You can experience the power, versatility, and affordability of these amazing machine for yourself easily.We carry different brands,like agrotk,mower king ,and so on.An excavator is a hydraulically operated machine that is widely used in construction and excavation works.it's easy to operate which are tracked vehicle with a boom, arm, and bucket attached to it that enables it to dig, scoop, and move large quantities of earth, rocks, and other materials with ease. With its exceptional power, versatility, and precision, the excavator is an indispensable tool in modern construction and is essential in a wide range of sectors, including mining, agriculture, roadworks, and demolition.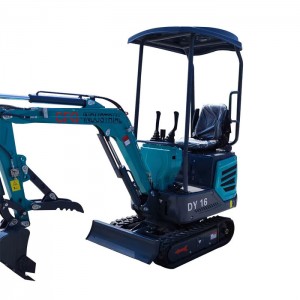 The first excavator was invented in the early 1800s by William Smith Otis, who designed a steam-powered shovel to help with the construction of the Panama Canal. Since then, the excavator has evolved and become more advanced, with different types of excavators being developed to suit specific tasks and environments. Some of the common types of excavators include hydraulic excavators, mini excavators, backhoes, and drag line excavators.The hydraulic system of an excavator is what gives it the power to operate. The hydraulic system uses oil to transmit power to various components of the excavator, including the boom, arm, and bucket. This system enables the excavator to perform various tasks, such as digging, lifting, and moving loads, with ease.The boom, arm, and bucket of an excavator play a crucial role in its performance. The boom is the long arm that extends from the machine, while the arm is the shorter section that connects to the bucket. The bucket is the large scoop at the end of the arm that is used to dig and remove materials. The size of the bucket can vary depending on the type of excavator and the task at hand.In conclusion, the excavator is a powerful and versatile machine that has become a staple in the construction industry. Its hydraulic power, boom, arm, and bucket make it ideal for digging, loading, and transporting material in various construction sites. As technology continues to advance, it is certain that the excavator will only become more efficient and better equipped for the challenges of modern construction.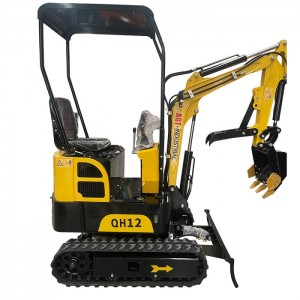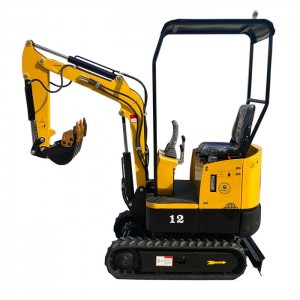 ---
Post time: Jun-01-2023